Video on Demand & Live Streaming
Digital Rights Management
Geographical distribution
Multi-platform Exports
Content Publishing
Streaming Analytics
Catch-Up TV
Live Event Solutions
Content Management
Maxx-XS offers the most powerful and stable platform to distribute live and on-demand video over the internet.
Monitoring
Track platform performance with our state of the art monitoring tools.
Real-time Insights such as views and viewing time
Connect API
24/7 support
Bandwidth measurement
Platform Tools
Maxx-XS has all the tools you need to manage, publish and organize videos, metadata and user generated content. Tools can be configured as desired. Commonly used platform tools are: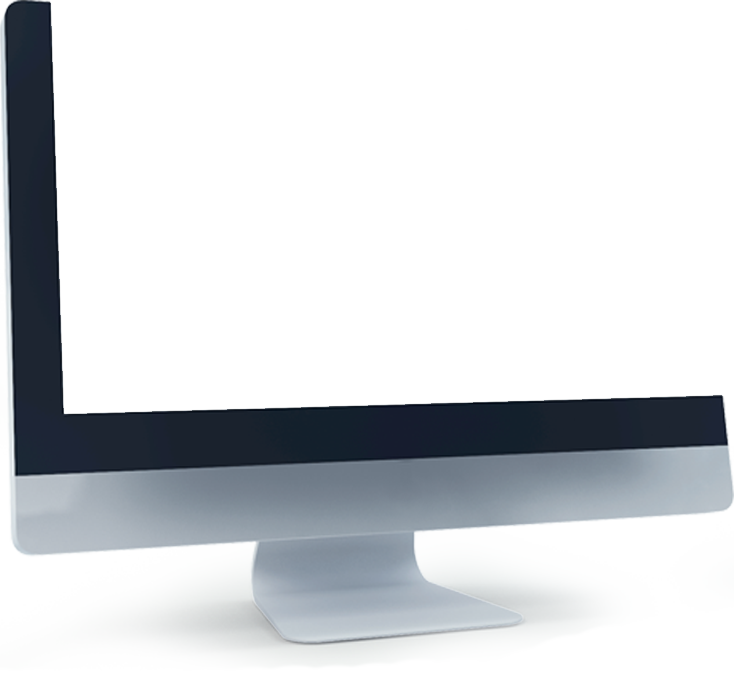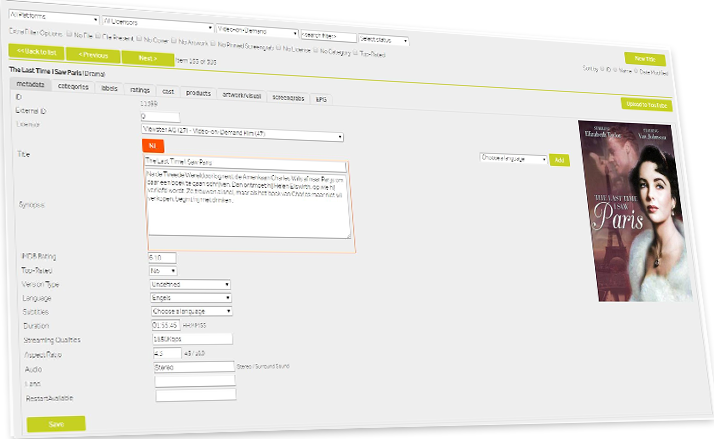 The CMS is the heart of our distribution platform. All metadata, artwork, cast information and much more can be added and managed in an easy fashion.
Manage website and app metadata from a central environment
Advanced filtering and sorting options
License management and pricing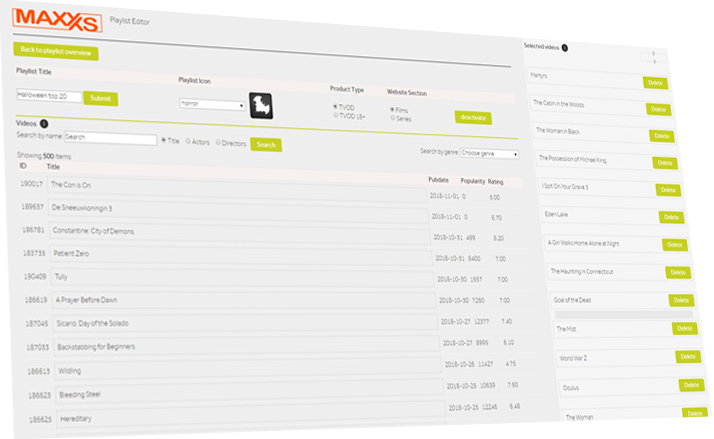 The playlist editor is especially designed for managing manual and automated playlists. Easily determine on which platform and apps playlists need to be published.
Determine list sorting and add custom icons
Change, activate or deactivate lists
Automatic Updates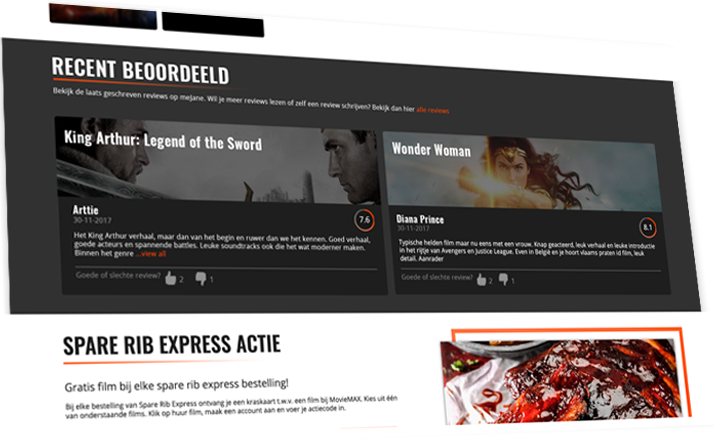 User reviews can be trustworthy information for choosing a video. The review manager helps to manage written reviews.
Highlight and promote top reviews as 'review of the week'
Create loyalty with automated rewards
Approve or reject reviews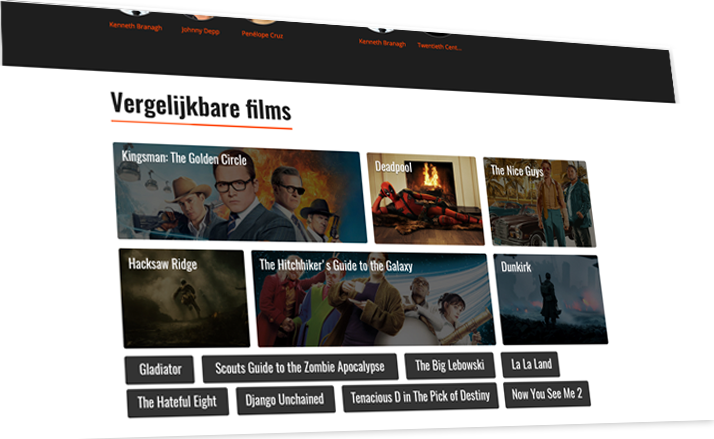 The Recommendations Engine is specialized in creating personal video suggestions. The engine analyzes and interprets viewing, search- and navigation behavior of users. Functions and algorithms can be developed as desired.
Suggestions based on ratings, shares, likes, views and search activity
Personal tips and suggestions via apps, website and e-mail
Personalized playlists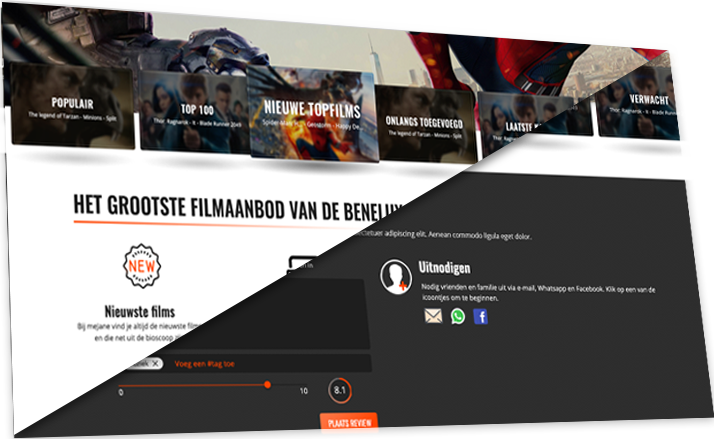 Homepage blocks let admins choose which information will be visible for end-users. Premium content can be positioned prominently in desired situations. An optimal user experience is being created by combining homepage blocks with recommendations.
Dynamic content positioning down to the smallest detail
Scheduled content positions
A/B testing of content
Publish
Export videos, live streams and metadata to any platform, production environment and streaming service. Exports can be carried out via a desired sequence and timing. Most used methods for (live) events and new releases.
We support a wide range of devices, platforms and operating systems such as: iOS, Android, Samsung, LG, YouTube, Akamai, Azure and many more.
Streaming Analytics
Increase insights of which devices are used most, best performing content, viewing behavior and much more. Solutions for 'Big Data' analytics systems are available and hosted on platforms such as Microsoft Azure and Amazon.
Metadata exports | Metadata imports | Metadata API | CDN connect | Deliver in any format | Metadata EPG
| | | | |
| --- | --- | --- | --- |
| Average viewing time | Total views | Average bandwith usage | Daily avarage connections |
| 00:03:35 | 26000 | 7.1 Mbps | 826 |
| Total viewing time | New views | New visitors | Returning visitors |
| 101:33:35 | 4600 | 1900 | 3400 |