App Development
OTT apps
Custom API
Business analytics
Responsive webdesign
Prototyping
Smart-TV apps
Mobile apps
Web apps
Do you need high-quality apps and websites for playing video and live streams on every connected device? We can develop to your wishes and high standard qualifications. Functionality and content are designed as desired, specified per target group, device and geographical area.
From Initiative To App
The realization of an app, website or API is characterized in three steps that ensure a market-ready concept.
Shape
Every project starts with an idea. Together we will shape these ideas during brainstorm sessions into market-ready concepts.
Achieve
Concepts are tied to clear and achievable deliverables, serving as touchstones for the intended end result.
Debrief
Our debriefings are defined with military discipline. We make sure every deliverable is finished in time via our agile approach.
Content Strategy
Content is the most important part of each app or website. The strategy determines which content will be offered where and to what audience. Taking into account variables such as relevance, user environment, time and personalization. This results in more dynamic and intuitive interfaces, tailored to the requirements and features of each product.
Prototyping
Prototypes are made of every app and website before developing the final product. All content is processed into wireframes. Specialized in creating balance between content, design and functionality.
Content reference wireframes
Quick and easy determine content positions
Position mapping via user scenarios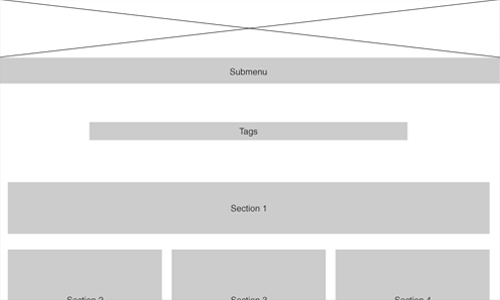 Simple and clear wireframes
Low detailed wireframes, made in no time
Informative and non-functional wireframes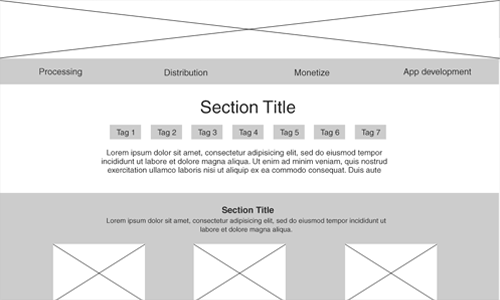 Fully interative wireframes
Fully interactive and close to real prototypes
Suitable for UX tests and validations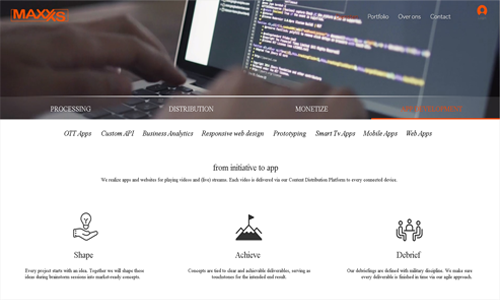 Design
Designs are made according to the latest platform design standards. These standards ensure ease of use and create an consistent user experience (UX) on every device.
User Interface (UI)
Online style guide with pattern- and content information
Clear view of app and website UI elements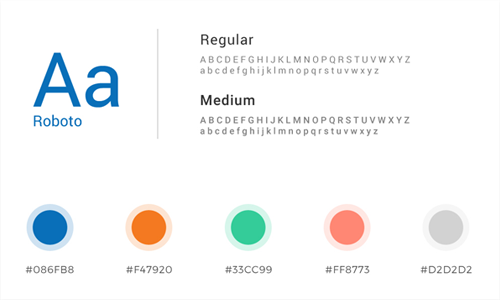 Responsive webdesign
One responsive design that adapts to every screen size
Mobile first friendly designs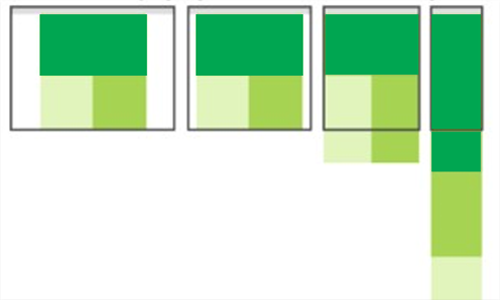 Development
Smart-TV
---
Smart-TV manufacturers such as Samsung, LG, Philips and Sony know strict requirements for developing apps. By delivering high and continues quality over the years Maxx-XS has obtained premium cooperation with these parties.
Set Top Box
---
Beside Smart-TV, apps are developed for popular Set Top Box brands such as Humax, Roku, Apple TV, Google TV and many more.
Smartphone & Tablet
---
Apps are developed hybrid as well as completely native for operating systems like Android, iOS and Windows phone.
Desktop & WebView
---
Websites are developed responsive, in accordance to W3C and mobile first standards. Additionally sites can be used as part of a native app using WebView.
API's
---
Our turnkey web APIs connect every front- and back-end system. At which APIs are available for external app development purposes.
Approve & Launch
Apps and websites are tested on functionality, usability, consistency and backward compatibility. As a final point apps are placed in app stores, after which good visibility is ensured. Any change or update will be implemented via app updates with ease.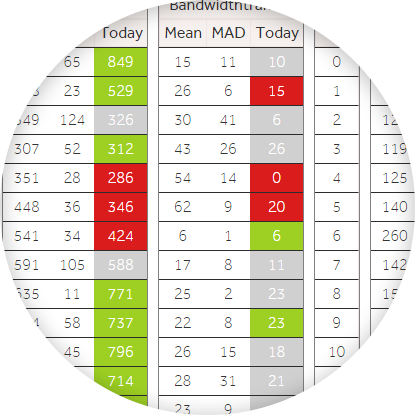 Proactive monitoring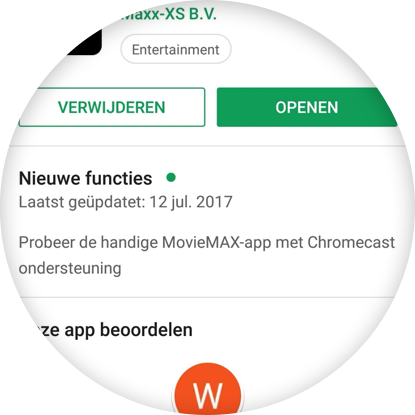 App updates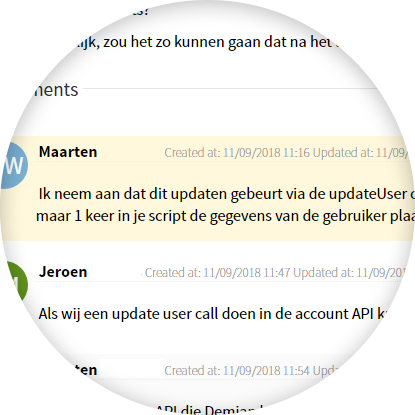 Technical support
Business Analytics
Increase insight into who is watching, which devices are used, app downloads and many others with business analytics. Maxx-XS integrates platforms as Google Analytics, Adobe Analytics and more. The more advanced services, so called 'Big Data' systems, are hosted on platforms such as Microsoft Azure and Amazon.
Future Innovations
Many new techniques, devices and services emerge and disappear. To determine the (competitive) potential we regularly test new technology in our developing environment.